Reba is owned and staffed by Mark Halliwell and Elizabeth Iles. Both are experienced doctors with extensive expertise and a special interest in the areas of facial surgery and cosmetic treatments.
Mr. Mark C Halliwell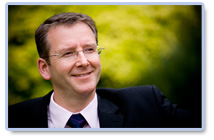 Qualifications and Positions Held:
MBChB FRCOphth FCOphth
Consultant Ophthalmic Oculoplastic Surgeon Warrington and Halton Hospitals NHS Foundation Trust
Chief of Service for Surgery, Womens & Childrens Division WHHFT
Co-Director of Reba Cosmetic Clinic based at Spire Cheshire Hospital
Founder Member of the British Oculoplastic Surgery Society (BOPSS)
Member of the American Academy of Ophthalmolgy (AAO)
Member of the European Society of Cataract & Refractive Surgeons
GMC Number: 3266227
Mark graduated from Dundee University Medical School in 1987 and has over 20 years experience in the field of ophthalmology.
He was appointed as a consultant surgeon in 1999. In this capacity he treats people from throughout the Warrington area, and receives referrals from across the North West. He also tutors junior ophthalmology surgeons on Merseyside.
Mark has worked as a surgeon in private practice since 1999, offering general , oculoplastic procedures and both surgical and non surgical aesthetics. His commitment to providing surgical solutions to people with complaints of the eye and face led to the launch of the Reba Cosmetic Clinic in 2006.
Mark currently sees patients privately at Spire Cheshire Hospital.
Interests: golf; cycling; classic cars; snow boarding & skiing; walking; touring the UK.
---
Dr Elizabeth Iles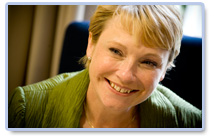 MBChB JCPTGP DRCOG
Freelance GP
Elizabeth graduated from Dundee University Medical School in 1988. She went on to qualify as a General Practitioner, accepting her position as a principal at Padgate Medical Centre in 2000 where she was a partner for over 15 years until September 2015 when she decided leave the partnership in order to devote more time to her other interests.
In addition to her medical training, Elizabeth is interested in non-surgical aesthetic treatments, and is highly qualified to advise clients on the range of treatments available at Reba.
Elizabeth also has an extensive knowledge of skincare and can offer expert consultation on the skincare ranges offered by Reba.
---
Mark's surgical expertise and Elizabeth's specialist aesthetic interests, together with their combined years of medical practice enable them to provide the highest possible quality of discrete, professional cosmetic treatments.
Elizabeth and Mark also work with consultant plastic surgeons and dermatologists across the region, and are happy to enlist their services where appropriate.